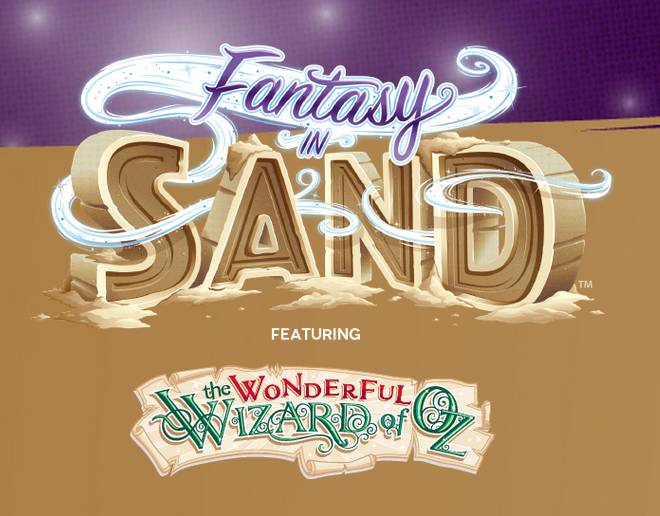 ****Just a reminder…you could win (6) Tickets to "Fantasy in Sand" featuring Wizard of Oz! Contest ends Sunday, June 7th at Midnight.
Recently, my family got to visit the brand new exhibit, "Fantasy in Sand" featuring the Wizard of Oz. It was so cool!
We were amazed that 13 sand sculptors from all over the world transformed three million pounds of sand in only 14 days into famous scenes from The Wonderful Wizard of Oz — some sculptures were over 20ft. tall! This is definitely a one-of-a-kind experience.
Also, it's located right next to Globe Life Park in Arlington and stays open until 11PM on Fridays and Saturdays of game days for Rangers fans, making it a fun post-game activity…plus, you can avoid driving home in all that traffic!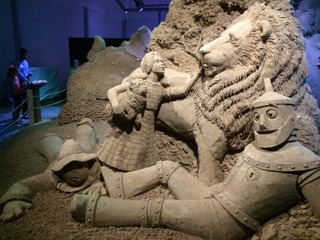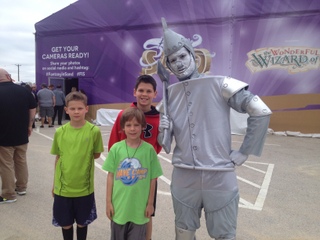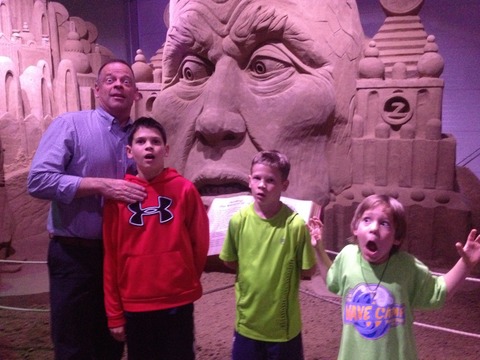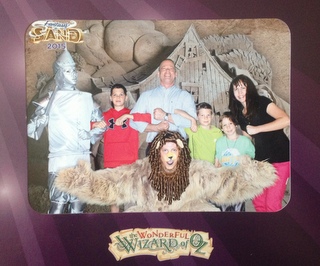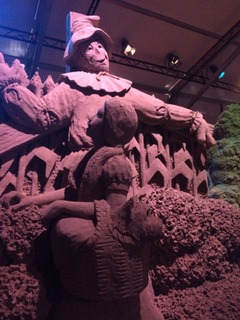 Even better, I'm giving away SIX tickets (a $120 value) valid through August 23rd, when the exhibit closes. Follow the instructions below to enter.