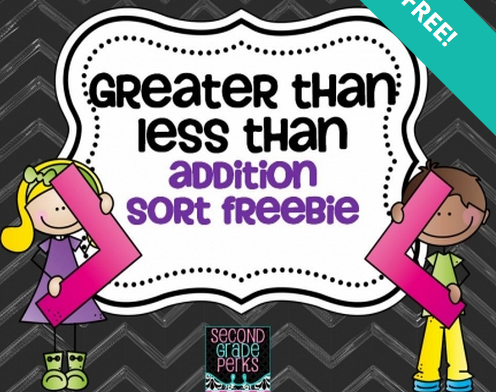 Get the kid's dendrites fired up before they head back to school with this FREE download of "Greater Than Less Than Addition" Sort (Reg. $3.75) from Educents
It's an addition sorting game to practice greater than, less than, and equal to for numbers in the hundreds, tens, and ones places. Perfect for Grades 1-3.
Educents is a daily deals site that features the latest educational products at 30-90% off!