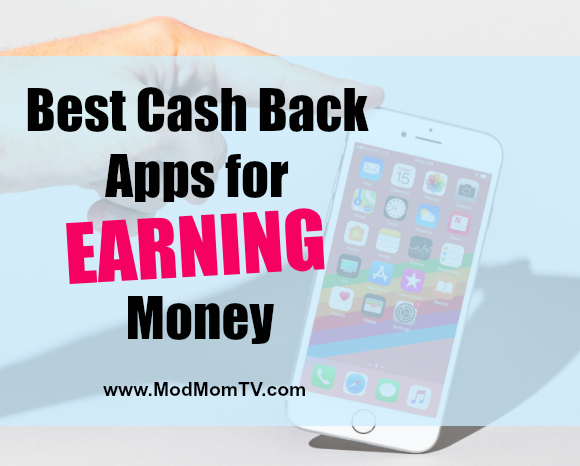 Here at ModMomTV we're always trying to find you the best deals and lowest prices on your favorite items to help you save money. But there's something you can do every time you shop to earn money — use cash back apps.
Recently, Laura sat down with Houston's KPRC 2 News Consumer Reporter, Amy Davis, and shared the Best Cash Back Apps for Saving Money. Watch the segment below, then scroll down to download our favorite apps.
Dosh gives you cash back on your connected credit and debit card purchases every time you shop. Dosh automatically searches for available offers or coupons. If so, it converts it into cash which is deposited into your Dosh Wallet.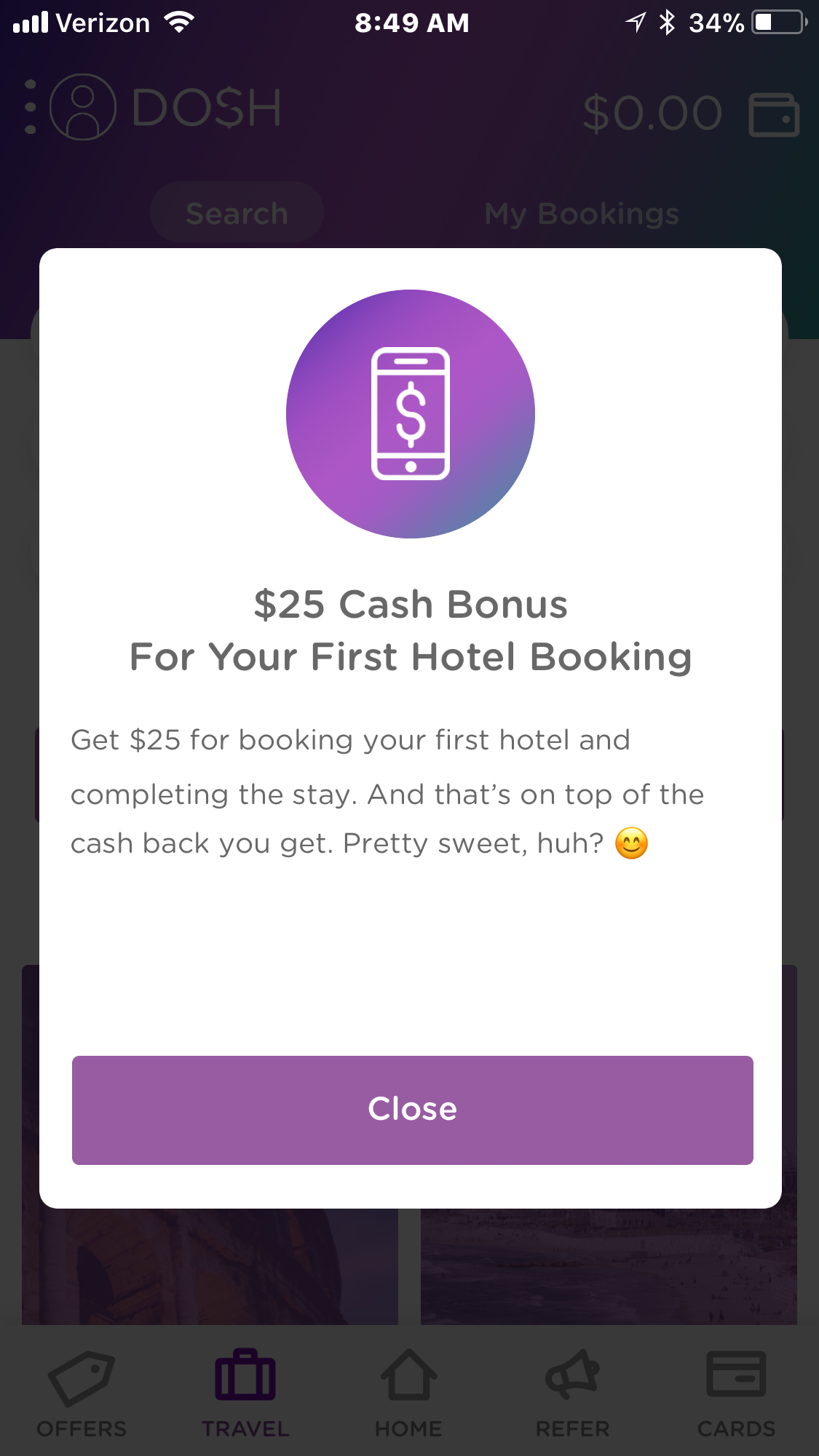 Download the Dosh App HERE and get a $5 bonus for linking your first card (the promotion is not displayed on their app or website), plus you'll get a $5 bonus for each new user that you refer. Sweet. Tell your friends!
Planning a vacation? Go through Dosh and get $25 cash back on your first hotel booking. Just click the "Travel" tab, and the $25 bonus offer will pop up on your first visit.
Once you earn a $15 minimum Dosh Wallet balance you can transfer your funds to your PayPal account or bank account.
Laura and the reporter talked about good, ole faithful, Ebates. It's one of the original cash back sites from waaaaay back in 1999. But my new favorite is TopCashback because it tends to offer higher percentage cashback offers. Why? Because they're trying to compete with the Goliath that is Ebates! Competition, baby!
***Bonus TODAY ONLY, February 5th, TopCashback is hosting another Double Cash Back Day with some MAJOR savings at TONS of popular merchants!
Both Ebates and TopCashback give you money back rebates from over 2,500 stores including Groupon, Walmart, Best Buy, Target, Kohl's, JCPenney, Macy's, Nike, UnderArmour, Restaurant.com, Overstock.com, and so many more. They also have coupons, offering extra instant money-off discounts and free shipping to use in conjunction with earning cashback, too!
Ibotta is also an oldie, but goodie for getting rebates on products you purchase at the grocery store. (And even though my fancy-pants pal, Laura, doesn't like Ibotta as much anymore, I still LOVE it.) But they recently added a feature similar to Ebates and TopCashback and where you can earn cash back at many retailers. Take a look at what I found…
OK, Honey isn't an app, rather it's an extension you add to your internet browser that's activated every time you hit the checkout button when shopping online. Honey searches for promo codes and automatically applies each one to lower your purchase price.
I also spotted this current offer where you'll get $5 to $50 on your first at one of these stores….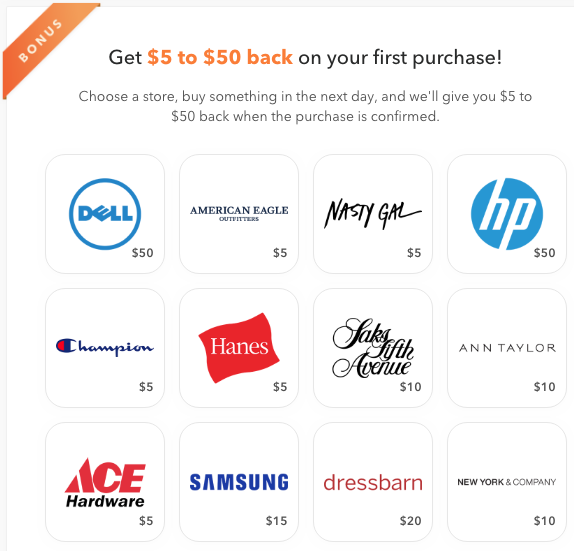 And be sure to check out the post Top 10 FREE Smartphone Apps for Saving Money to download even more ways to keep cash in your pocket.