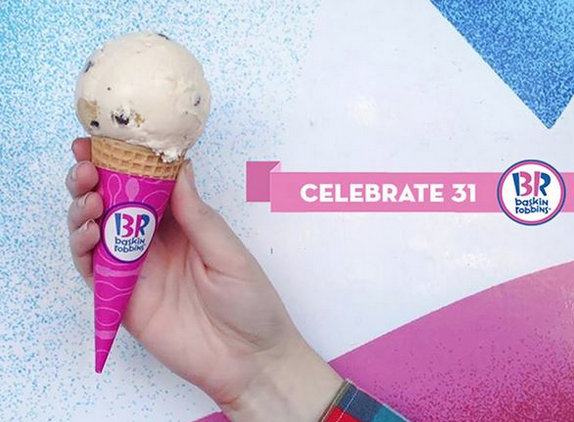 Today, August 31st, participating Baskin-Robbins are celebrating their 31 flavors, by offering  ice cream scoops for just $1.31!
Go HERE for more info.
* Offer valid on August 31st. Participation may vary. Scoop offer good on every size scoop. Waffle cones and toppings are extra. Cannot be combined with other offers. Plus applicable tax.