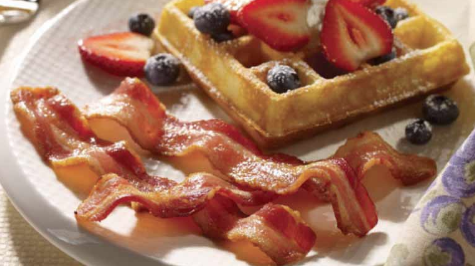 Yea! This awesome bacon deal is back!
Zaycon Fresh is offering their Premium Hickory Smoked Bacon for $2.99 per pound with promo code ONLY299 through 4/3/18.
Keep in mind the minimum order is 36 pounds, so you need to make room in your freezer or split the order with a friend.
Details:
You get old-fashioned smoky, sweet flavor from an award-winning 60 year old recipe.
Cured for at least 24 hours, and hickory smoked for a minimum of 7.5 hours.
This premium pork cut is precision sliced to yield 14-16 slices per lb.
Genuine wood fire smoking. No shortcuts, no liquid smoke you'll find in other brands.
A crowd favorite at breakfast or on lunch sandwiches. Great for salads, too.
Tender cuts that crisp and curl to perfection in the pan, microwave or oven.
Prepared fresh then quickly frozen to preserve flavor; easy to thaw what you need.
Best quality results if used within the 1 year freezer shelf life.
Each 36lb frozen case contains twelve 3lb frozen packages, with 14-16 slices per lb.
Find the next Zaycon event near you and place your order before they sell out…which usually happens!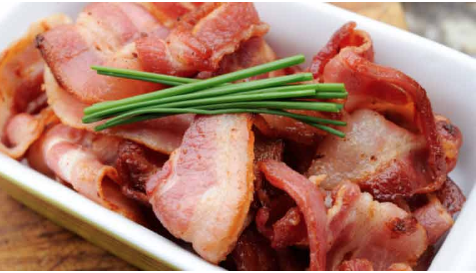 What is Zaycon?
Zaycon Foods
is a privately owned company that brings products 
fresh from the farm
 direct to customers. They only sell products in quantity (typically by the case). Their focus is on a select number of commonly consumed food items such as chicken, beef, pork, turkey and fish. Their unique sales event approach is convenient, quick and organized—about 2 minutes and you never even need to get out of your car.