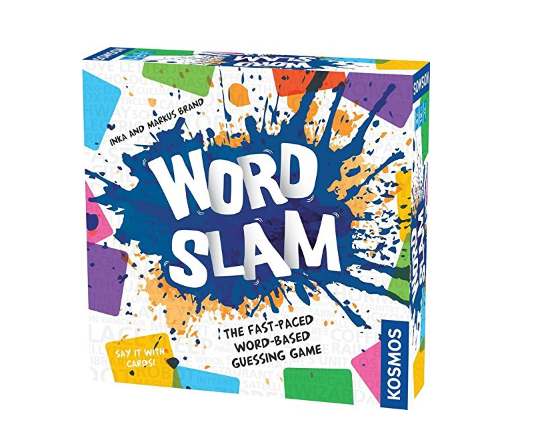 We're a game-playing family and that means I'm always looking for fun, new board games to entertain AND challenge us.
Thames & Kosmos' "Word Slam" is a simple one to learn. Seriously, I explained the rules in a couple of minutes in the middle of my 2-year-old nephew's birthday party on Saturday. Don't believe me? Watch the Facebook LIVE over here.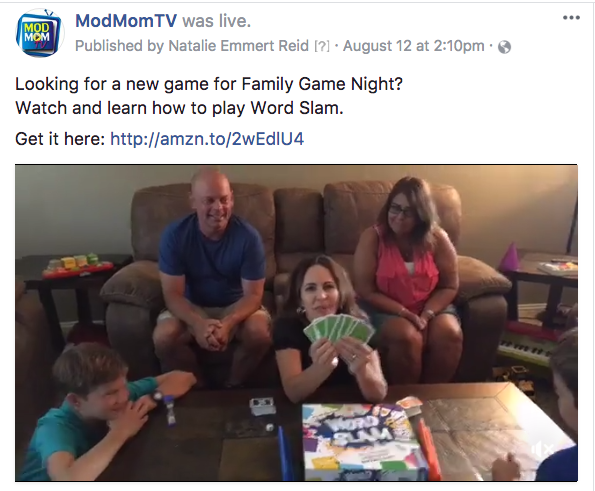 It's basically charades, but you can only use cards to communicate. No sounds, noises, pantomime, nothing…that's the hardest part!
We played it again last night with our neighbors. Women against men. And I'm sad to say, the women lost. Boo! How did WOMEN lose a game that's all about communication!?! 🙂
And right now, Amazon has Word Slam for $24.99 (Reg. $39.95).