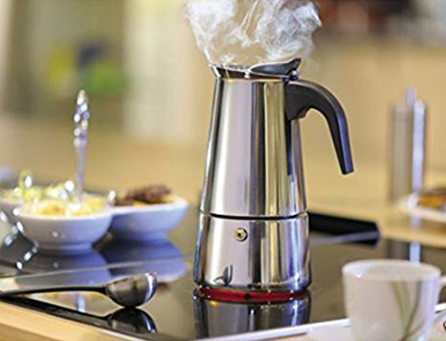 Several years ago, the hubs and I took an awesome trip to Italy to visit my friend, Shellie, and her family (they were ex-pats living there for work). Shellie introduce me to her BIALETTI Moka Express Espresso Maker and I fell in LOVE. So much so, that I bought one at a grocery store in Italy (see pic below) and brought it home thinking I was SOOOOOO cool and that no one in the states would have anything like this. But a few weeks later, I was pushing my cart through Target and what did I see?  The EXACT same BIALETTI  Espresso Maker. Oh, it's hard to live in America with the world available at our fingertips!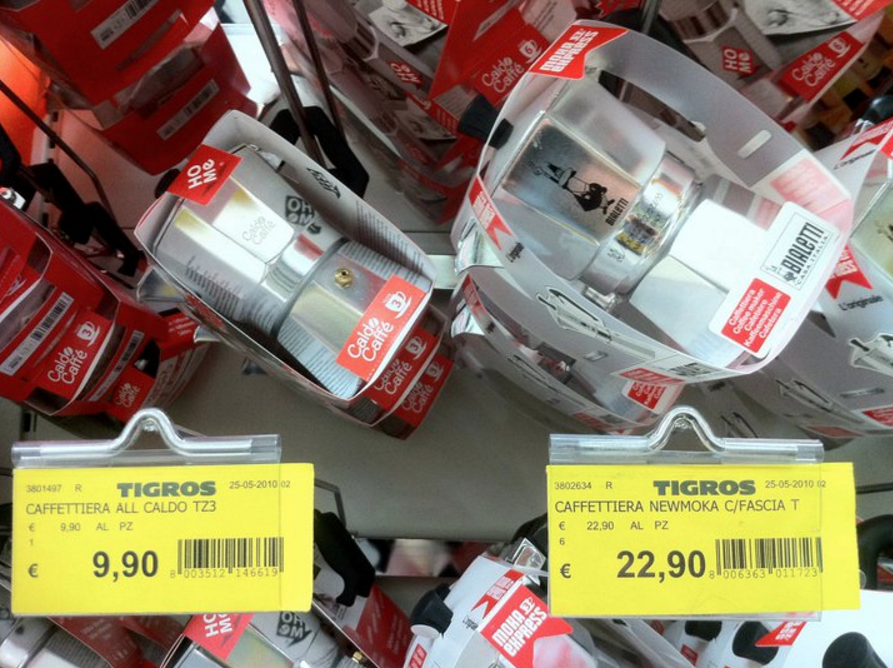 Right now on Amazon, you can score this AMFOCUS Stovetop Espresso Maker Coffee Percolator Moka Pot 2 Cup/100ml for just $9.09 (reg. $15.99) when you use promo code IZUHGABQ.
This stovetop espresso pot is made from food grade stainless steel, no plastic contact with your coffee. Classic method of brewing espresso.
2 cup in capacity, cup sized in 1 1/2 ounce cups.
Flip top lid for simple operation, Ergonomic handle stay cool for easy serving.
Height: 5.8 inch, Bottom Diameter: 3 inch, Gasket Diameter: 2 inch. Fit for most cooktops like range, gas stove, and more.
Also ideal to be used as a butter maker. Great for both home serving and as a traveling coffee maker.