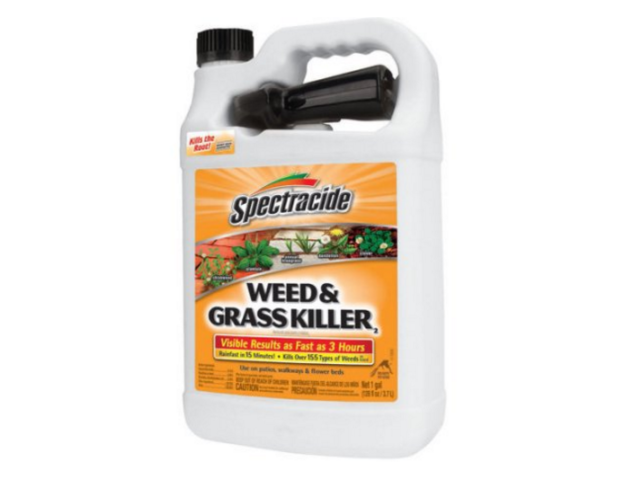 Keep unwanted grass and weeds at bay with this Spectracide Weed & Grass Killer 1 Gallon Bottle with Sprayer for $4.90 (Reg. $6.86) from Walmart!
Kills over 155 types of weeds
Visible results in as fast as 3 hours
Rainfast in 15 minutes
Use around trees and shrubs, in flower beds and on patios and walkways
Spectracide weed killer comes in 1 gal bottle with handle
Screw-close cap
Spray attachment
FREE shipping on orders over $35!