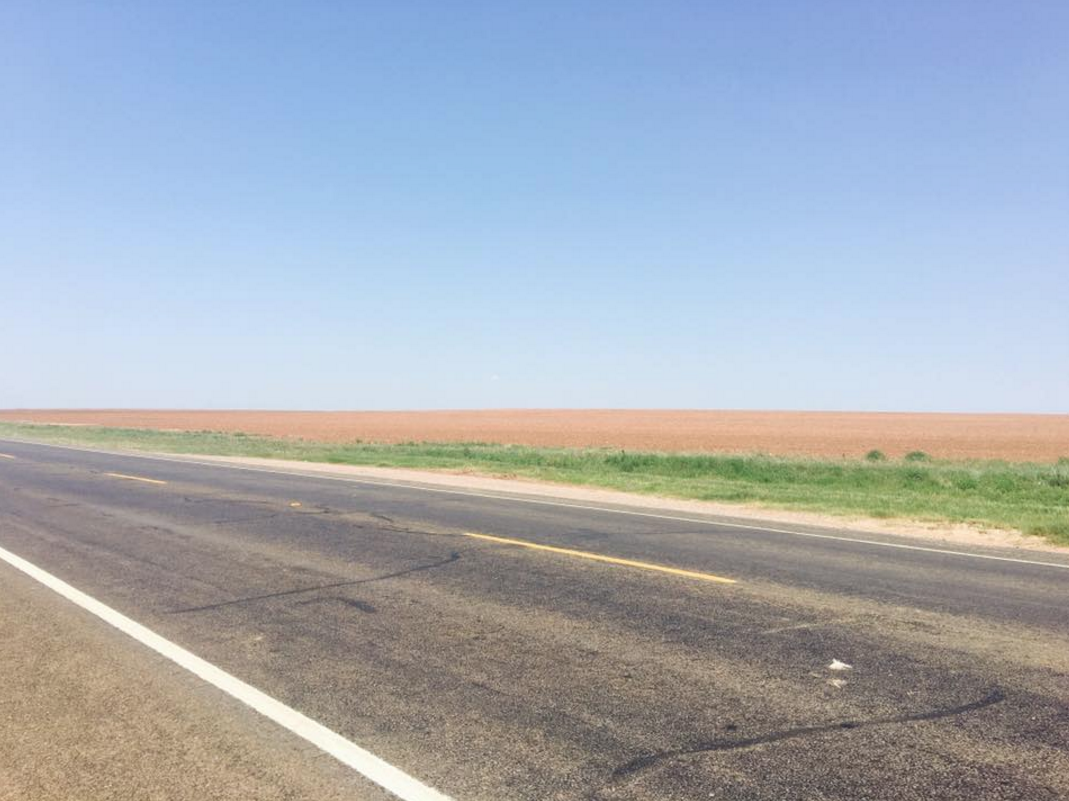 Last weekend, we headed out to West Texas to attend the annual family reunion for my husband's side of the family in the thriving metropolis of Childress, TX. And even though there is LOTS to do…like, um…visit the local Walmart….or watch a tumble weed roll across Hwy. 287 from the 2-story view of our room at the Quality Inn, we decided to add an extra day to our usual pilgrimage and drive 2 1/2 hours further west to the Palo Duro Canyon National Park. 
Most people know that the great state of Texas boasts almost every terrain — forest, deserts, swamps and coastlines. But many folks don't know that it's also home to the 2nd largest canyon in America, Palo Duro Canyon.
Plan a Visit to Palo Duro Canyon
Keep in mind, when you drive for hours and hours and only see flat, dusty and dry land, you definitely don't feel happy…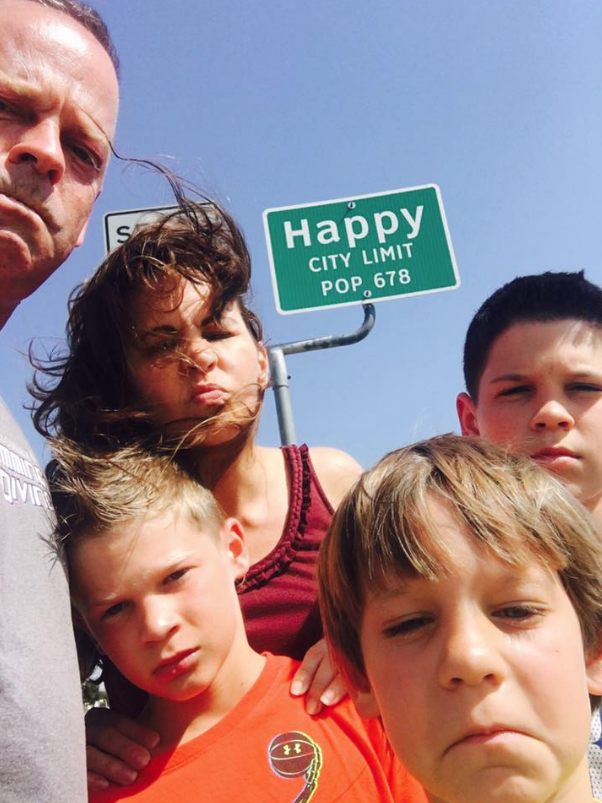 But when you finally make it to the Palo Duro Canyon and get to take in this view, it makes the long journey worthwhile…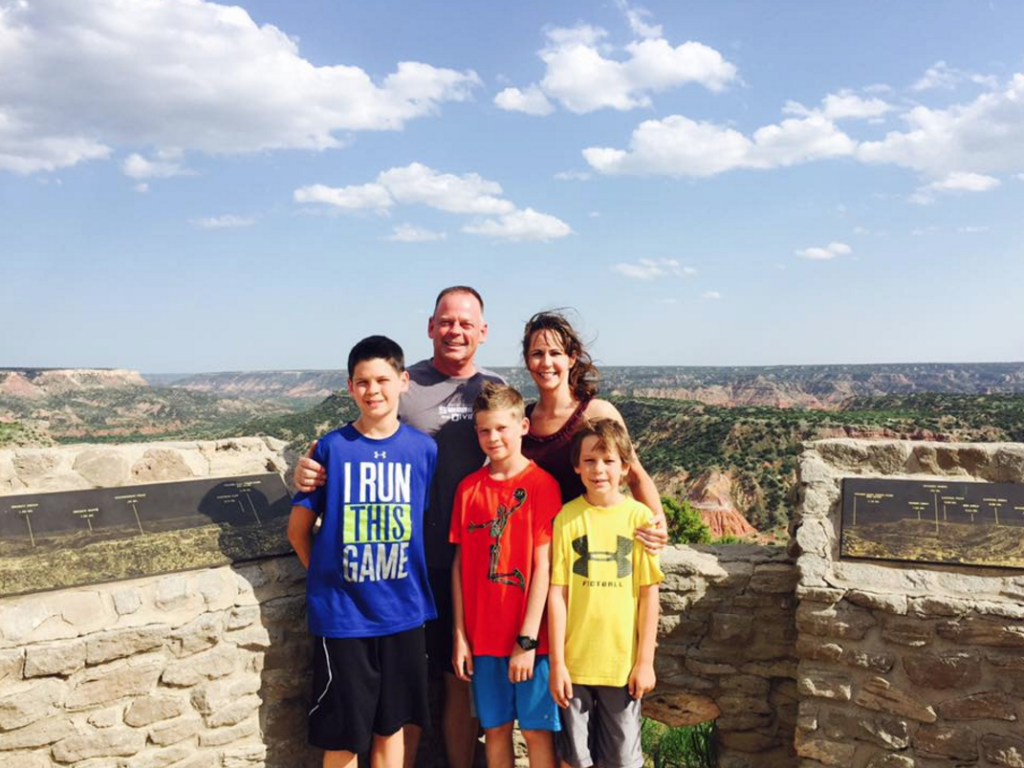 So we set up camp in beautiful Palo Duro Canyon…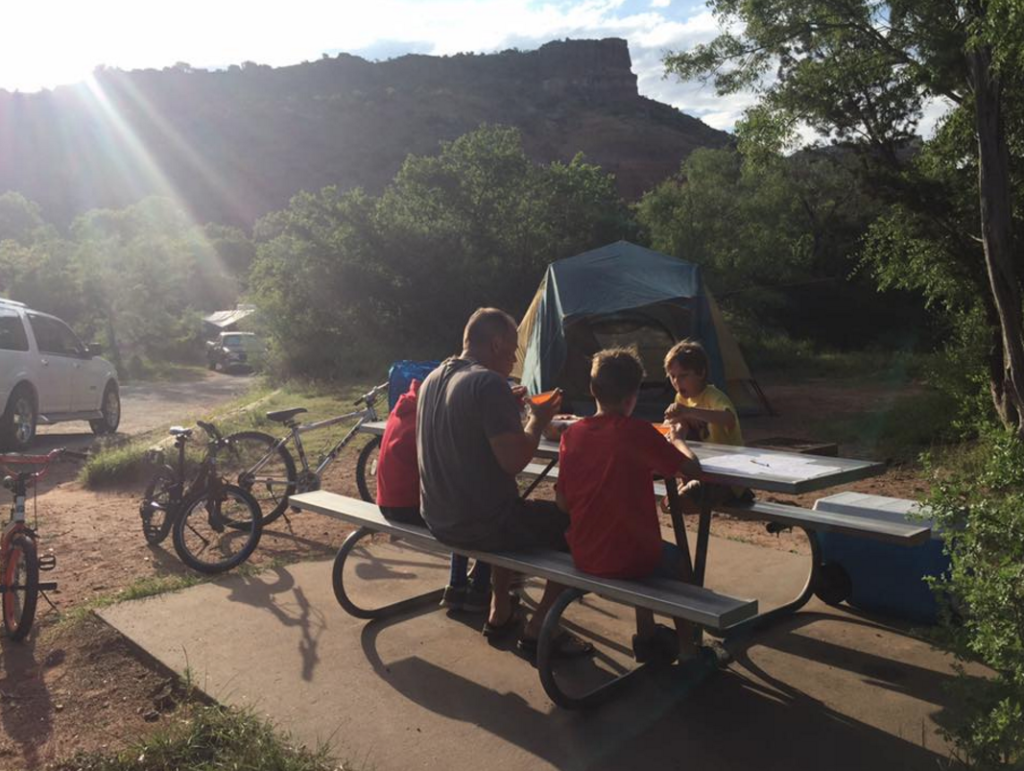 Biked a mere 7 miles in nearly 100 degree temps (gasp)….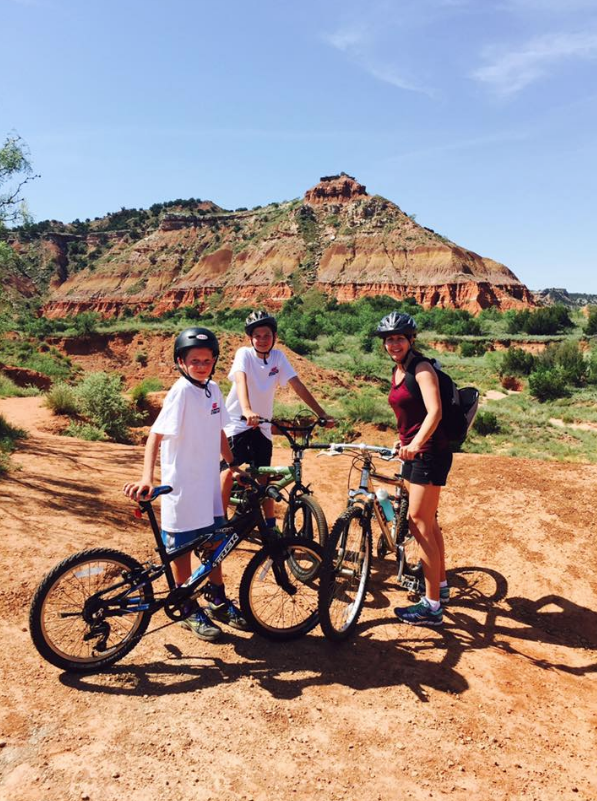 And got to see the TEXAS Outdoor Musical, which just launched it 51st season. Yes, you read that correctly. This show, set in an outdoor amphitheater in the canyon, has been running for 51 years! I'm sure that has to be some type of record. It's the "official play of the state of Texas" and has been seen by over 4 million people. Wowzers!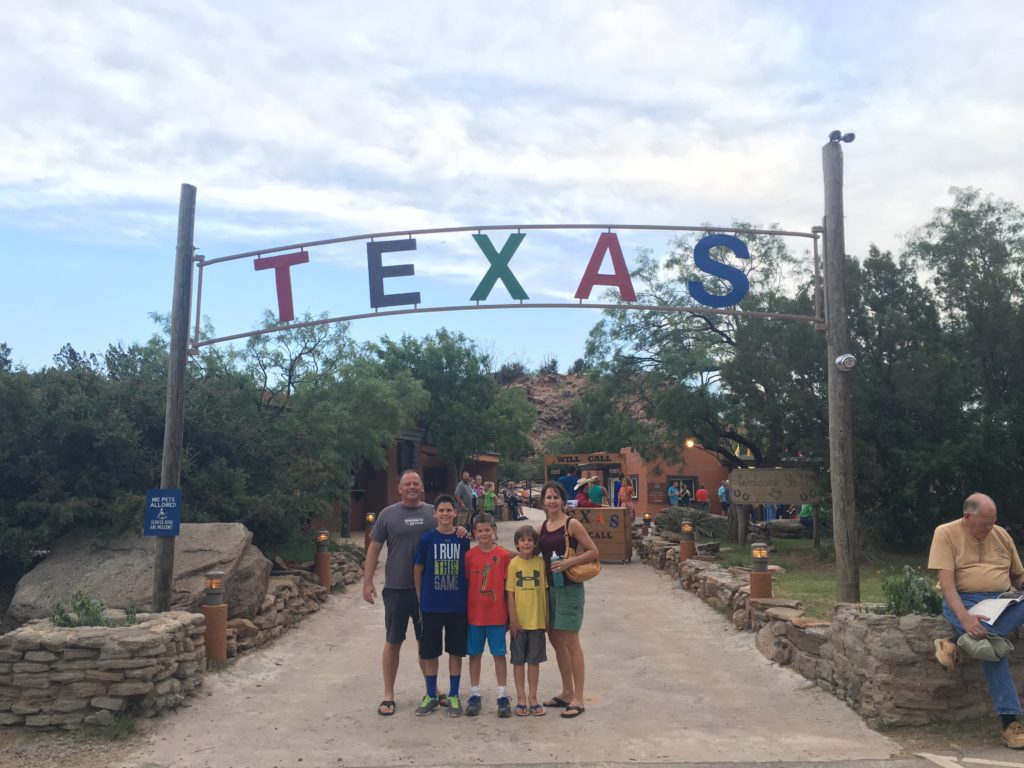 TEXAS Outdoor Musical
Prior to the show we took a backstage tour (it's $5 extra per person) and we got to see the large set pieces and hear the inside stories of how the production runs…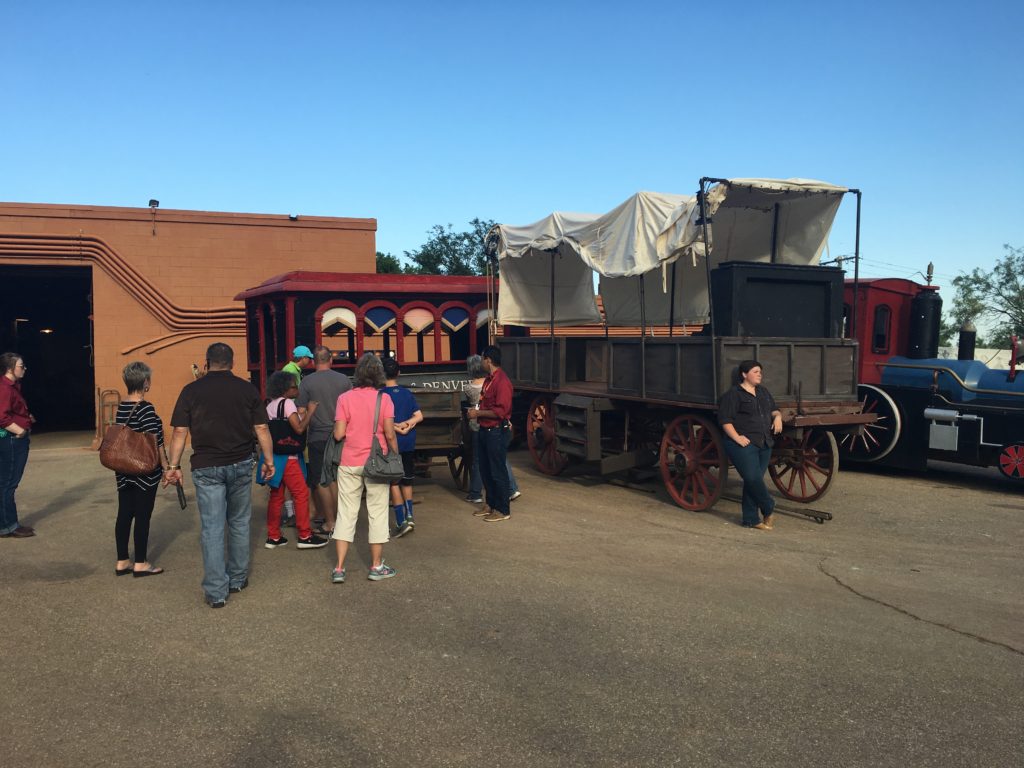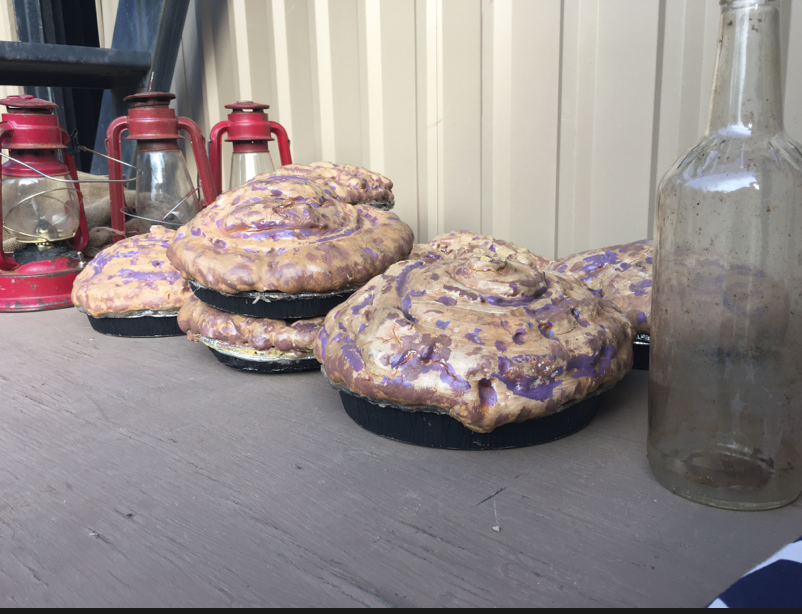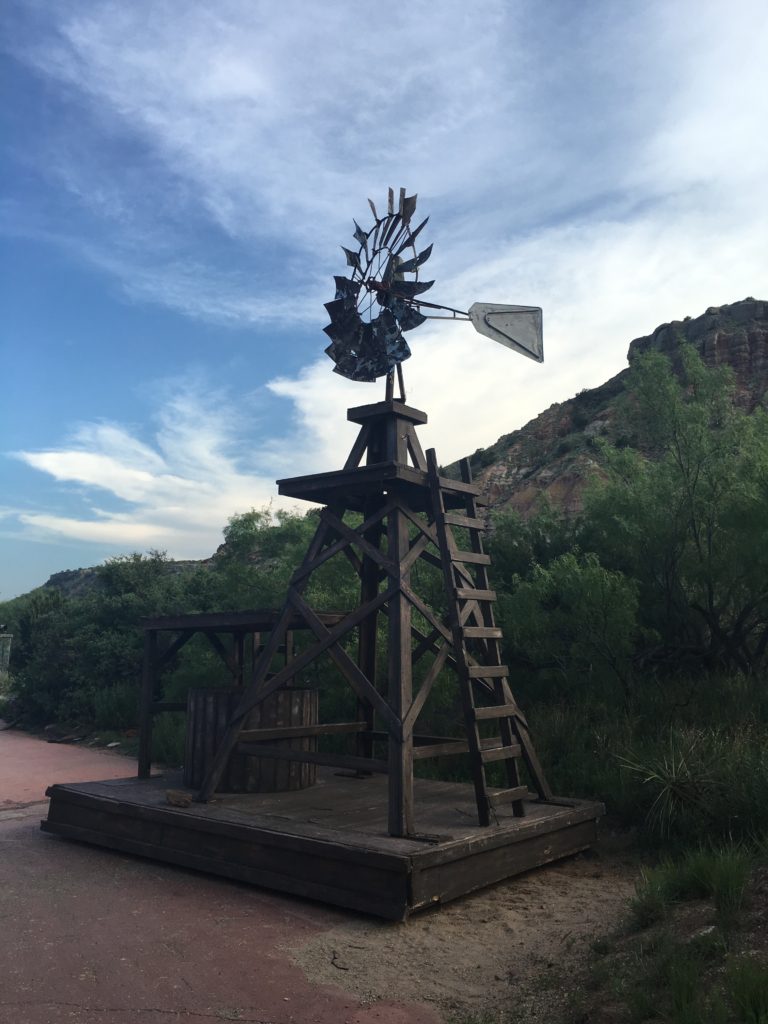 Then we settled into our great seats with a spectacular view of the interior of the canyon and waited for the show to begin…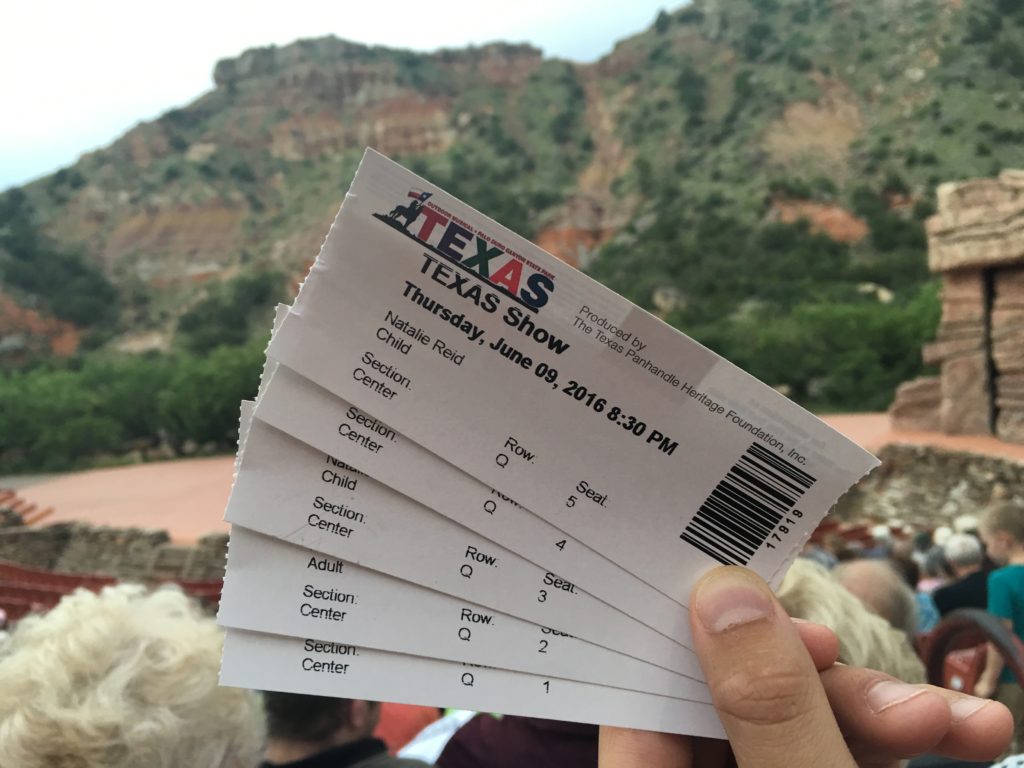 A HUGE thunderstorm rolled in halfway through the performance, but that didn't stop the actors. They even happily posed for pictures afterwards…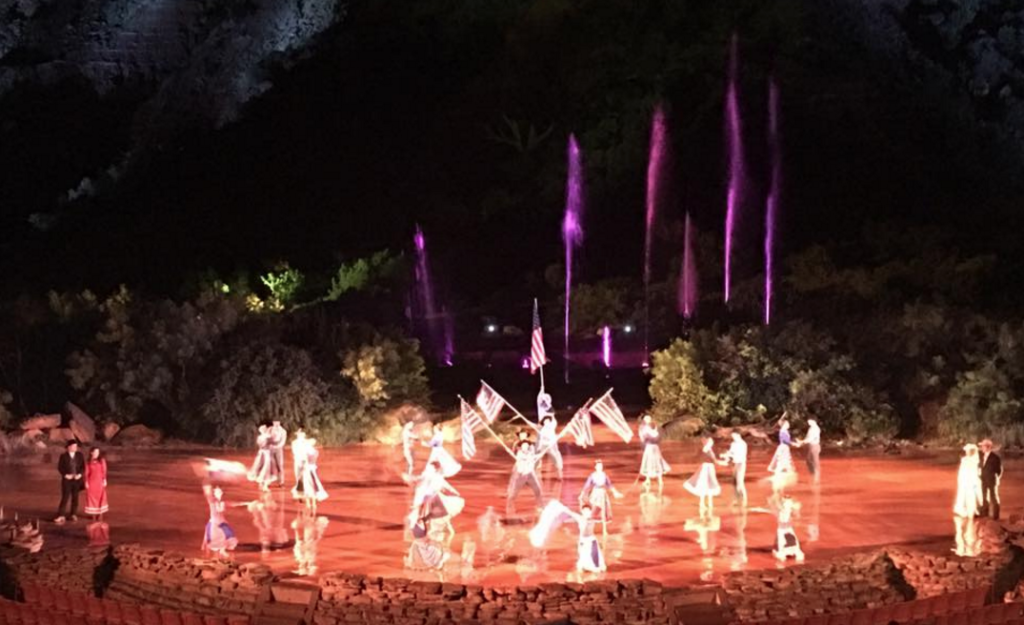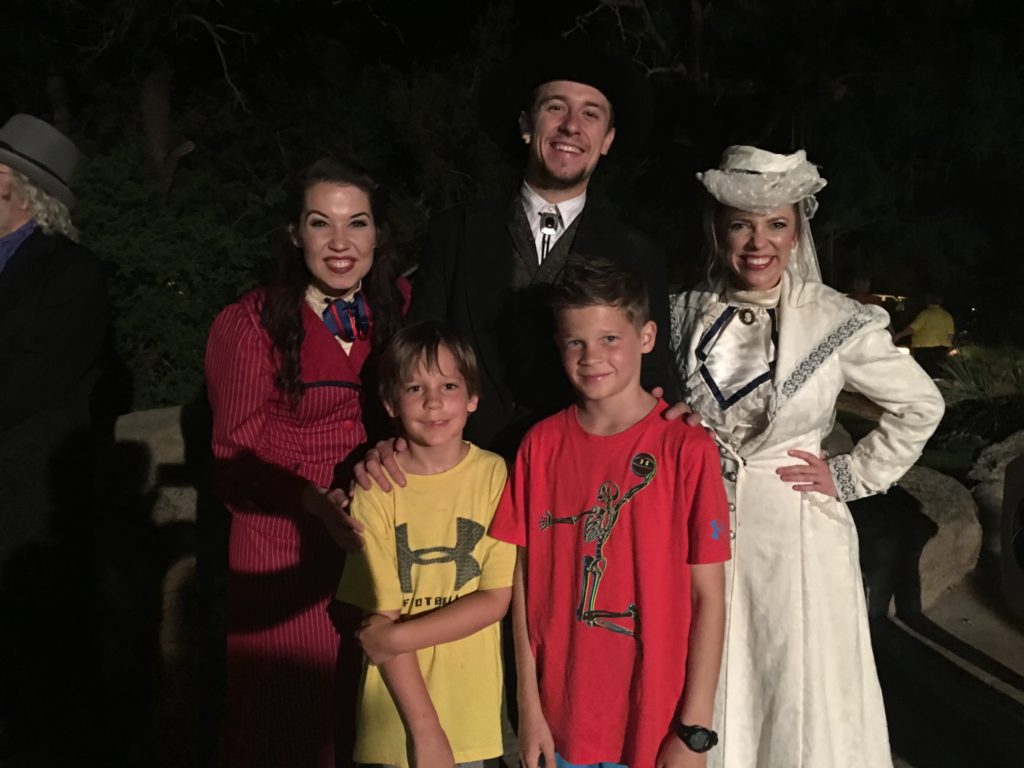 Oh, and if you make it all the way to Palo Duro Canyon, you might as well drive the extra 20 minutes north to Amarillo, hop on Route 66 (a.k.a. I-40) and swing by the iconic Cadillac Ranch. But be sure to stop by Walmart first and pick up a few cans of spray paint so you can do this..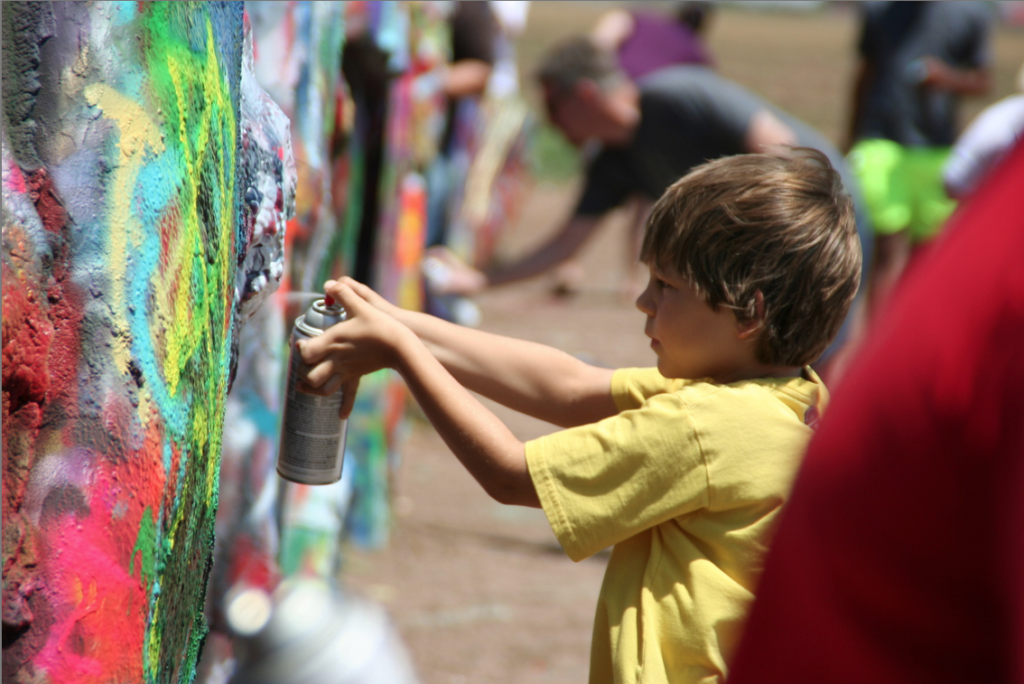 Cadillac Ranch is a quick pit stop and must see on Route 66. Plus, you may end up with an awesome new photo of your kiddos that's perfect for framing. Boom!
What do you think? Does it seem like a family road trip you'd want to take???
You should definitely plan a visit to Palo Duro Canyon. It's worth the drive!