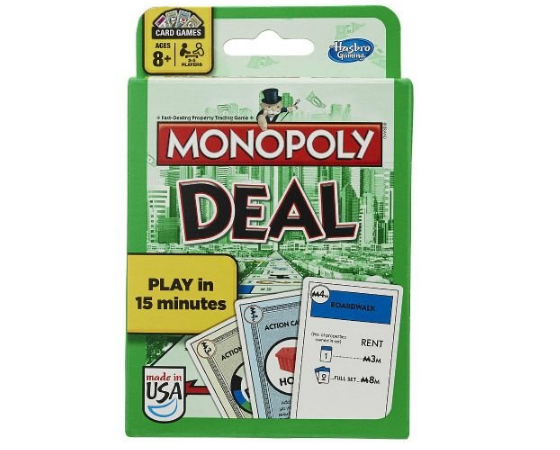 Need a quick game to entertain the kids this summer? One of our family's favorite games is Monopoly Deal. But the best part is that you can play it in 15 minutes! That's right, no more 5-hour monopoly marathons! But Monopoly Deal is still challenging and teaches strategy, too.
And right now, you can get it at Walmart or Amazon for just $3.49. This is the BEST price I've seen!!
On the very rare occasions when my hubby and I travel ALONE, we'll even take this game along because it's even a great two-person game for adults. It says ages 8+, but our youngest son, Brody, started playing when he was around 6 or 7 years old. Head over to the ModMomTV Facebook page and watch him give you a little instruction on how to actually play the game.