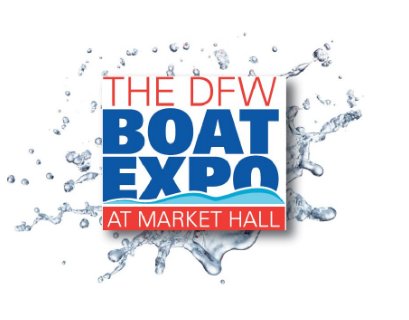 You probably can't buy Dad a new boat for Father's Day, but you CAN surprise him with tickets to the upcoming DFW Summer Boat Expo at Dallas Market Hall, July 20-23.
It's the largest boating event in North Texas and features more than 450 boat and watercraft models from over 20 North Texas boat dealers and lots of vendors with great deals on boards, skis and tubes. Plus learn about available private lessons and camps.
Go HERE to purchase your for Saturday or Sunday! But guess what??? You'll get FREE admission if you attend on Thursday and Friday. Whoop!
When:
Thursday, July 20, 3-8 p.m. (Free admission)
Friday, July 21, 3-8 p.m. (Free admission)
Saturday, July 22, 10 a.m.-9 p.m.
Sunday, July 23, 10 a.m.-5 p.m.
Where: Dallas Market Hall
2200 Stemmons Freeway
Dallas, TX 75207
Cost & Ticket Information:
$12 Adults
$6 Children (ages 5-13)
Free (Children under 5)
Tickets for the show are only available at the door
Parking is always FREE!