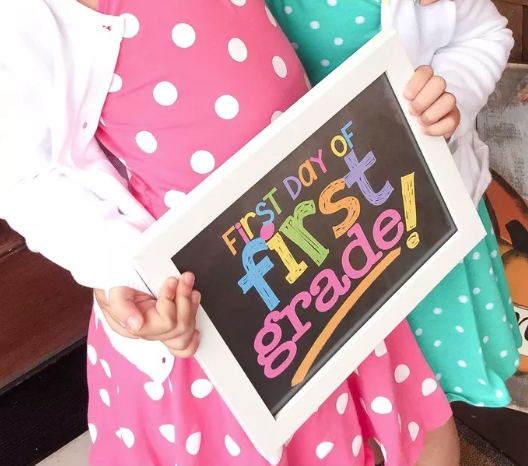 The countdown is on, parents!!! School starts soon. Are you ready??? Well, at least you can be ready to capture the perfect picture with this First Day/Last Day Photo Props Deck for only $9.99! (Reg. $29.99) over at Jane.com. My online buddy, Denise Albright created these!
PRODUCT DESCRIPTION
Get this today…and you'll never have to sweat the First Day/Last Day of school photo EVER again.  Like ever.
This "deck" of (16) 8×10 Back-to-School photo props includes First Day AND Last Day for EVERY grade level from preschool to college!
Look at my crew on their LAST day of school a few short weeks ago…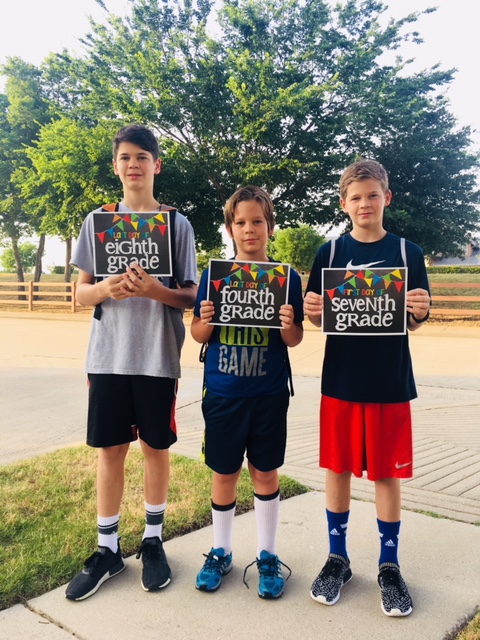 Choose from (4) Styles:
1 – Pennant Flags Pastel
2 – Pennant Flags Primary
3 – Chalk Text Pastel
4 – Chalk Text Primary
Each deck includes the ENTIRE series of First AND Last Day for:
Preschool
Pre-K
Kindergarten
First grade
Second grade
Third grade
Fourth grade
Fifth grade
Sixth grade
Seventh grade
Eighth grade
Ninth grade
Tenth grade
Eleventh grade
Twelfth grade
College
*Shipping adds $3.99 for the first set and $0.99 for each additional set