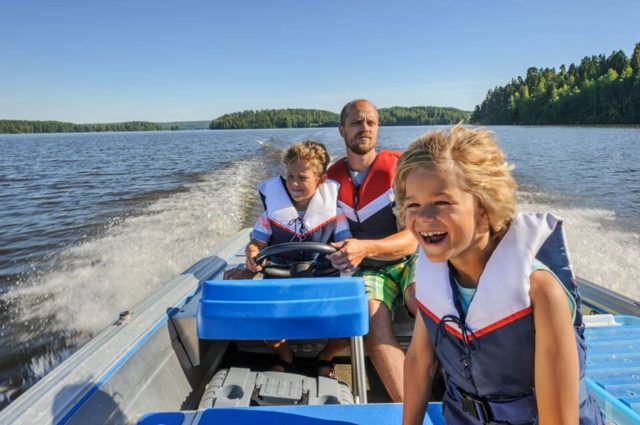 We've been enjoying a little cool spell this past week with temps in the low 90's. But we all know those hot 100-degree days are on their way.
And miserably hot Texas summers usually means we have to halt all outdoor activities…. well, everything except BOATING! It's really one of the only things North Texans can do outside at midday without bursting into flames. 🙂
The Dallas Boat Expo drops anchor (see what we did there?!?) at Dallas Market Hall, July 19th to July 22nd.
You can check out more than 600 new boats and the latest in marine accessories, this year's show gives the unique opportunity to shop and compare different brands and the latest models, from runabouts and family cruisers, to fishing boats, ski boats, pontoons and sailboats all in one place. With more than 100 accessory vendors, you'll find everything you need to make time on the water even better.
Want to see me in action on the water???? Oh, I know you do. Head over to the ModMomTV Facebook page and comment on the video for a chance to win a Family 4-Packs of tickets to the Dallas Boat Expo. (Three winners will be selected by random drawing on Friday, July 13, 2018)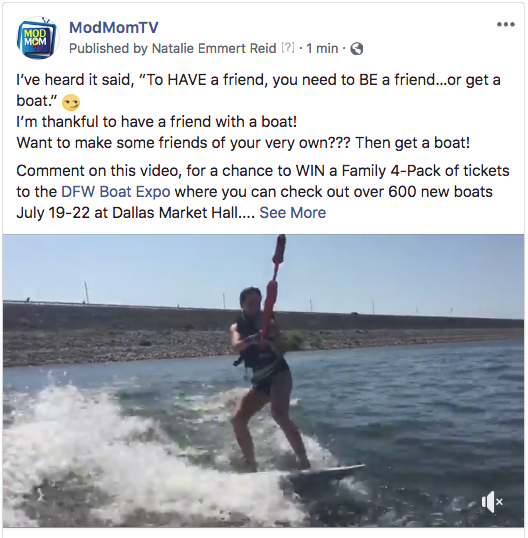 When:  
Thursday, July 19, 3-8 p.m. (Free admission)
Friday, July 20, 3-8 p.m. (Free admission)
Saturday, July 21, 10 a.m- 8 p.m.
Sunday, July 22, 10 a.m.-5 p.m.*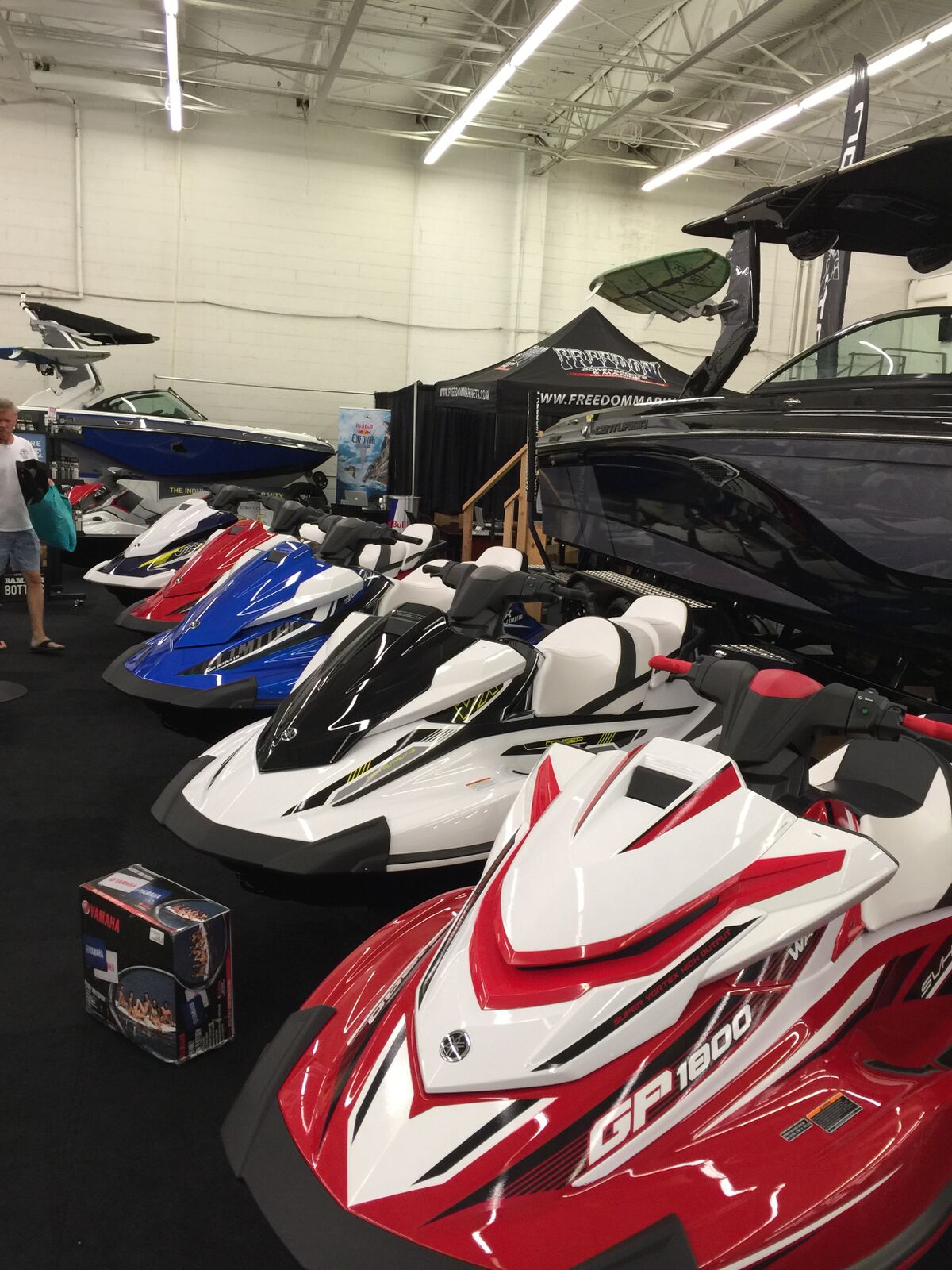 Cost & Ticket Information: (Tickets for the show are only available at the door)
Adults:                                        $12
Children (ages 5-13):             $6
Children under 5:                     Free
Parking is FREE!
Where: Dallas Market Hall, 2200 Stemmons Freeway, Dallas, Texas 75207